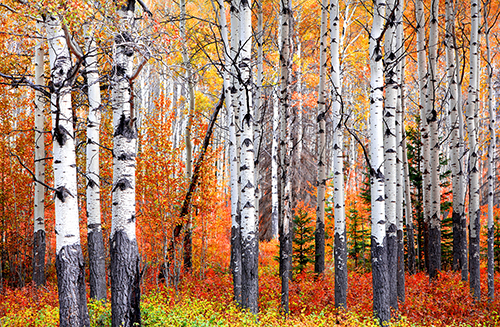 Wildlife Management Fund
Since 2008, APOS' Wildlife Management Fund (WMF) has contributed over $1.1 million to wildlife stewardship and conservation projects throughout Alberta. Funded through the renewal fees paid by outfitters, the WMF contributes to a wide variety of projects including population surveys, species studies, management software and technology, and more. Proposals for funding are reviewed and approved annually by a committee that includes Government of Alberta staff and members of APOS. To learn more about the Wildlife Management Fund or to submit an application for support please email info@apos.ab.ca

Forms
Reports on Past Projects
2018 Elk Count Survey
In 2018, APOS provided funding to support an elk count survey in the Hinton-Cadomin winter ranges (WMUs 342, 344, 437, 438, 439) to record observed abundance and composition. The survey found that elk were of lower abundance in these areas compared to 2008, except in the Hinton Town Vicinity. However, it also observed that productivity (number of calves in relation to cows) was very good. This data has been added to a series of data for this area that goes back to 1987. Antlerless elk hunts are conducted in this area to minimize conflicts with residents and major highways. Surveys such as this one that provide information on elk abundance can help determine appropriate harvest levels. Click here for more information.
2018 Aerial Moose Survey
In many jurisdictions, moose populations have been under significant pressure. Alberta's wildlife managers want to be pro-active in understanding moose abundance and sustainable allocation in Alberta. With support from APOS, an aerial survey for moose was done in WMU 351. The most recent survey for this area had been from 2009-10 and had produced a population density of 0.48 moose/km2. In the 2018 survey, a total of 171 moose were observed and the final density abundance was estimated to be 0.36 moose/km2. Click here for more information.
2016-17 Wildlife Population Simulator Software
Have you ever wondered how wildlife managers determine hunting allocations in the face of uncertainty about a changing environment and unregulated hunting? Or how managers evaluate the potential impacts of different harvest levels or alternate hunting regulations?
One of the tools that holds great promise is a software program called ALCES Online PopDyn. ALCES Online Popdyn runs over the internet and contains current and historic information on wildlife populations, hunting, habitat, land-use, and natural disturbances for all of Alberta. It also has different population dynamics models that allow the user to run future 'what-if scenarios' and produce maps, figures and tables of the results. This capability of ALCES Online Popdyn allows managers to learn from past management actions and to evaluate potential future management options before possible implementation with no risk or cost.
Alberta Environment and Parks' (AEP) Wildlife Managers are planning to use ALCES Online Popdyn to inform decisions concerning species management planning, hunting regulations, and strategies to combat chronic wasting disease (CWD). For example, managers will be able to assess the impacts of 3-point, 6-point, or any elk harvest on age structure and harvest potential. They can also predict the effects of different curl restrictions or the draw on harvestable bighorn rams with and without prescribed burns. The range of questions that can be explored is seemingly endless.
ALCES Online Popdyn is a unique and a powerful tool to aid wildlife managers in making informed decisions to the benefit of all Albertans. Please click here for more information on ALCES.